BODY TREATMENT PACKAGES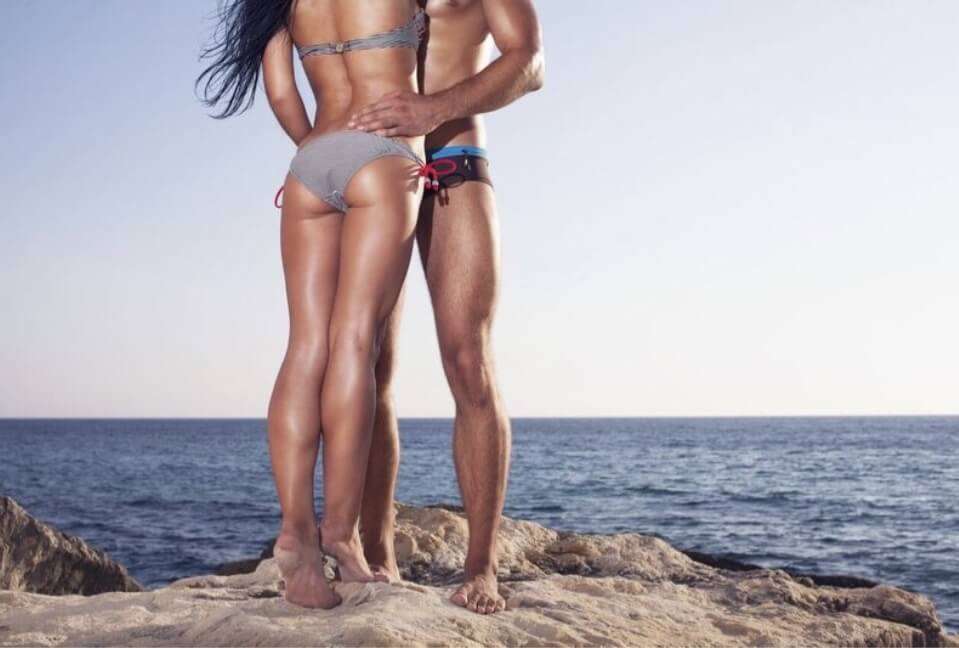 GODDESS GARDEN
Feel amazing & fabulous with our Fat Freezing Technology ~Non-Invasive-No downtime-No surgery~~1hr procedures**25%-47% fat reduction ~ 3 appointments recommended~ Packages of 3 available at discounted prices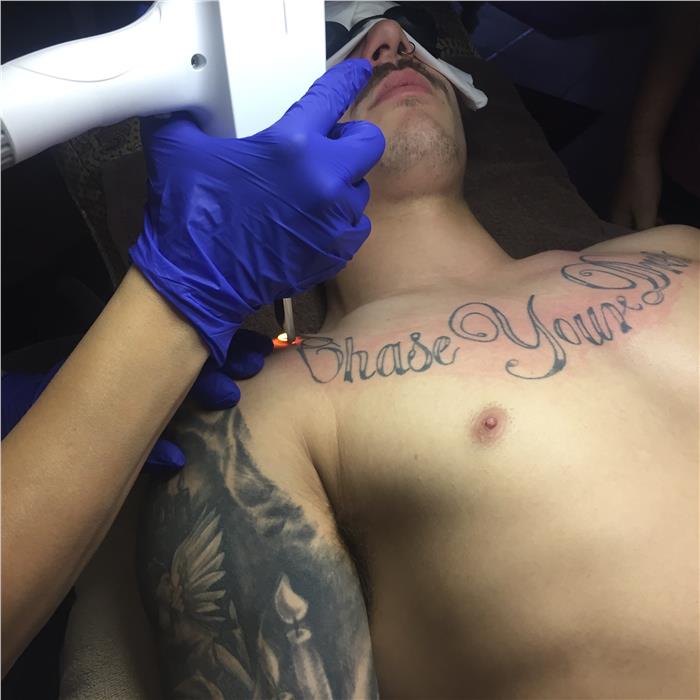 JEWEL in the GARDEN
Latest Technology Laser, Super Fast Hair Removal- Pain Free! We are able to treat all hair colours and skin types. IPL Skin Rejuvenation improves skin, fades pigmentation, minimise redness. Prepaid available Tattoo removal with latest technology, upload photo of your tattoo to email or text for quote-free consultation.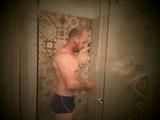 HYDROTHERAPY SHOWER
Enjoy your shower in AlFresco tranquility with our French Doors open to the Garden if desired. Delight in our range of indulgent Body Washes. 10mins $30 Add to any other treatment $15
$30.00 AUD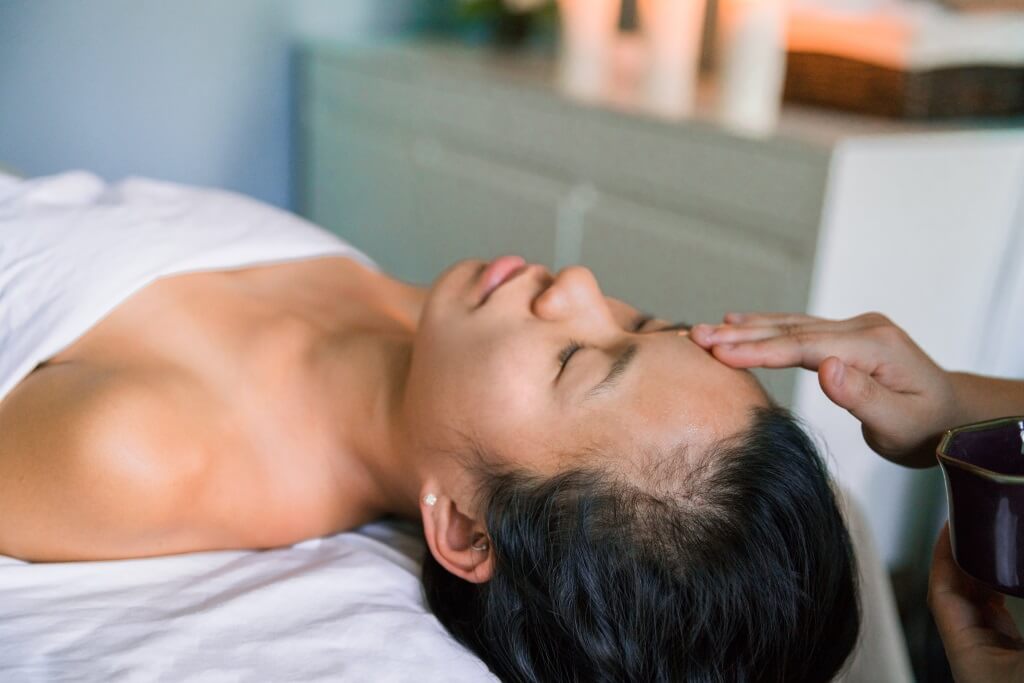 VOLCANIC GARDEN WRAP
Volcanic Ash will purify and exfoliate as we smooth a healing mineralising paste over your entire body. Bliss out with our head massage. Continue with a Hydrotherapy Shower to refresh and renew. Specifically blended essential oils massaged into problem areas complete this amazing treatment 90mins
$185.00 AUD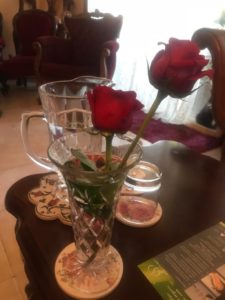 CAFE' ROSE BODY SCRUB
Enrich your whole body with this coffee scrub experience and improve your skins appearance. Polish your delicate dry skin with powerful anti-oxidants, tightens pores, removes dead skin cells making your skin look and feel younger. Includes facial scrub
$165.00 AUD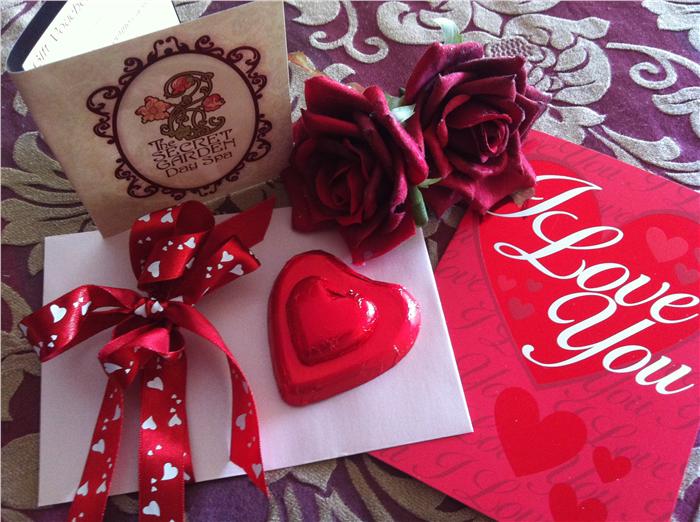 VALENTINE KISSES
Indulge your loved one with a relaxing Back Massage and Botanical Facial. Polish on her fingernails will have her sparkling. Served with Herbal tea and chocolates. Gift Voucher posted with a heart shape chocolate. 2hours
$205.00 AUD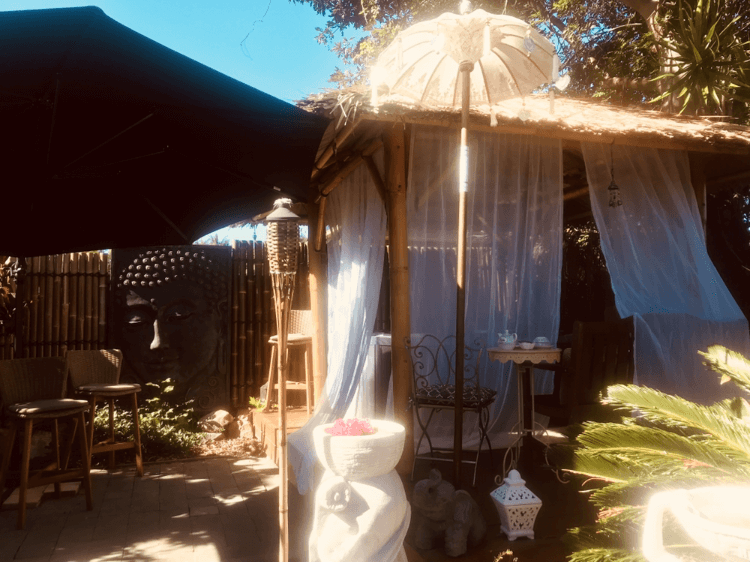 NAMASTE GARDEN
Traditional Indian Body Scrub. Relax into our Back Pamper Ritual. Begin with a skin spritz. Invigorate your tired back, shoulders and arms, complete with Indian Head Massage. Finish with a coat of warm masque to emerge feeling fresh, soft and renewed. 50 mins $95 Full Body $175
$95.00 AUD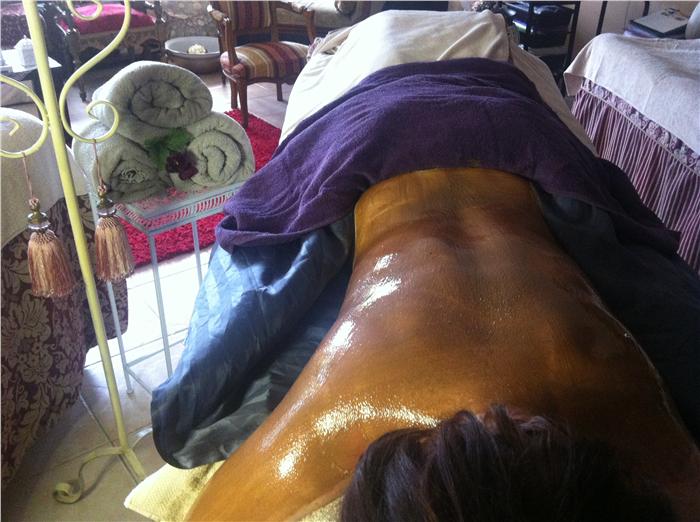 CHOCOLATE GARDEN WRAP
The Perfect Indulgence for Chocolate Lovers. Cocoon yourself in warm chocolate. Soothe your entire body and feel yummy as you are painted in your favourite sweet!!Experience our signature head massage. Relax sipping on Chocolate tea and delicious Chocolates on our sunny deck 2hrs
$175.00 AUD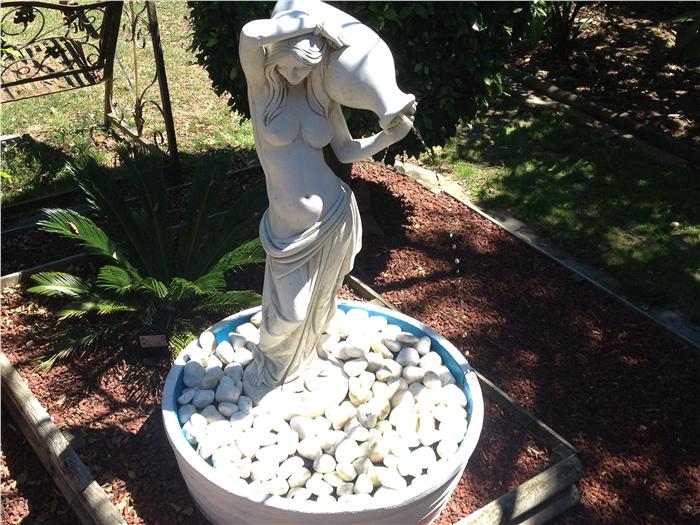 SUGAR MAGNOLIA COCONUT BODY SCRUB
Treat your skin to a warm Sugar Magnolia Scrub with the scented aroma of essential oils to smooth tired winter skin then rinse in our vertical Hydrotherapy Shower. Then be bathed with soothing warm oils massaged into your entire body to eliminate dry skin.
$135.00 AUD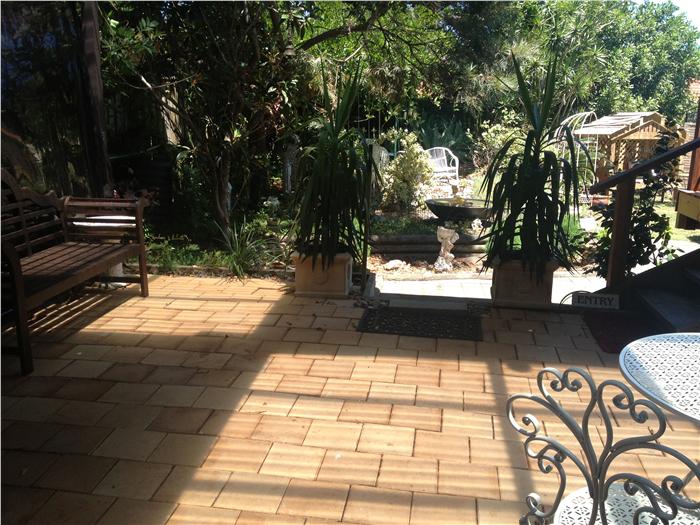 SEA DAISY SCRUB NORMAL & OLIVE SKIN
Mineral salt from the Dead Sea blended with warm oils is massaged vigorously into the body, removing dull, dry skin.  Then rinse off with a Hydrotherapy Shower, and step out to reveal glowing, smooth, skin, even on problematic areas such as elbows and knees. Finish with an application of customised body milk. 75mins
$135.00 AUD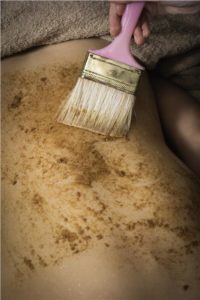 SUGAR and SPICE GARDEN - DRY SKIN
A gentle blend of sugar, nourishing oils and spicy fragrance surround you as this delicate and enriching scrub, is rhythmically applied, before being rinsed off in the shower and finished with a aromatic steam and application of body oil, treat your senses to the delicious scents A sweet treat for dry flaky skin. 75mins
$135.00 AUD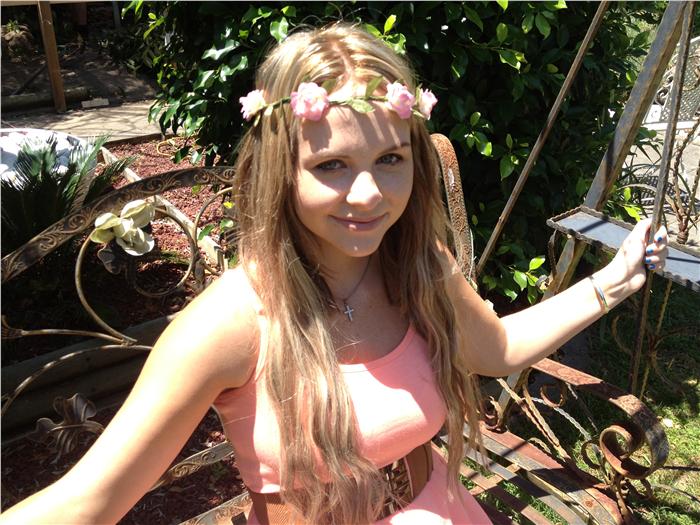 HYDRATING HERBAL GARDEN WRAP - HEALING and SOOTHING
Let ancient herbs and salts exfoliate and caress your skin, gently detoxifying and eliminating impurities whilst comforting your skin with a healing blend of infused aloe Enjoy a smoothing facial mask and massage , then sip herbal tea, whilst rinsing your wrap off in our deep scented bath. Finish with an application of Soy Body Custard . 90 mins.
$235.00 AUD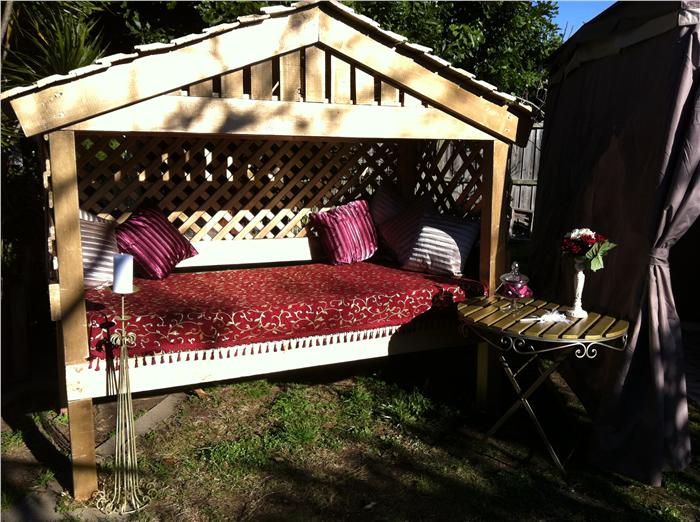 FRUIT ORCHARD WRAP - NOURISHING for DRY DAMAGED SKIN
Begin with a full body polish, followed by a steamed compress and shower. Cocoon in the richness and vitality of fruit extracts and natures oils be still as you drift away in exotic scents, melt into a relaxation treatment of gentle balancing movements as the oils are massaged into your skin. Awaken to reveal smooth glowing skin. Naturally made by The Secret Garden. 90 mins.
$175.00 AUD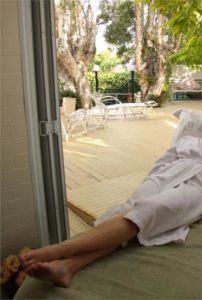 CACTUS WAX
Waxing is available in conjunction with any other treatment, we proudly use P.H.D. fully disposable waxing system, the most hygienic wax available. Eyebrow shape: $22. Included with any Secret Facial. Lip $18, Chin $24, Brow & Lip $35, Brow, Lip & Chin $52, Sides Face $27, Brow Lip Chin Sides Face $62, U/Arm $25, 1/2 Arm $33, Full Arm $40, Bikini $27, G String $36, Brazilian $60, 1/2 Leg $33, Full Leg $55, Brow Tint $20, Lash Tint $27.